Learn how to make a fortune on partnerships online. This step-by-step guide will teach you all ins and outs of affiliate marketing's kitchen.
Key takeaways:
Affiliate marketing represents a business scheme in which a company/brand rewards partners for advertising their products.
Affiliate marketing is an enormous industry with growing momentum.
The most common model of remuneration is pay-per-sale.
What is affiliate marketing? If you are new to this industry, you probably wonder how its inner kitchen really works and what those essentials are to get on board.
Indeed, affiliate marketing is a fantastic opportunity to mix business with pleasure – to earn money while helping others promote their products and services.
The problem is that marketing opportunities are constantly coming, going, shifting, and transforming, and there's no single strategy that has proven its worth.
So, in this article, we've gone out of our way to gather everything you need to understand how affiliate marketing works. Here goes!
How affiliate marketing business functions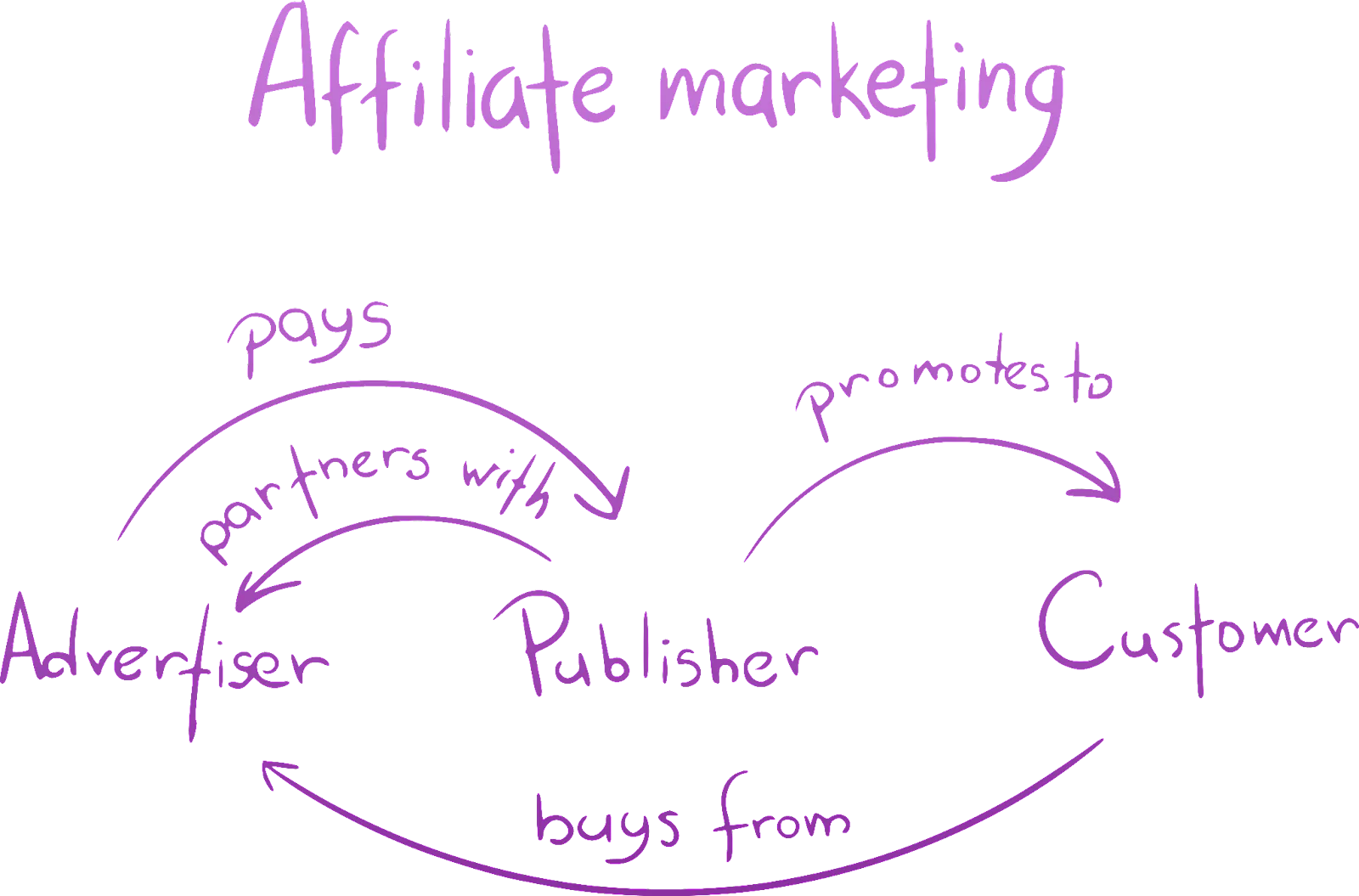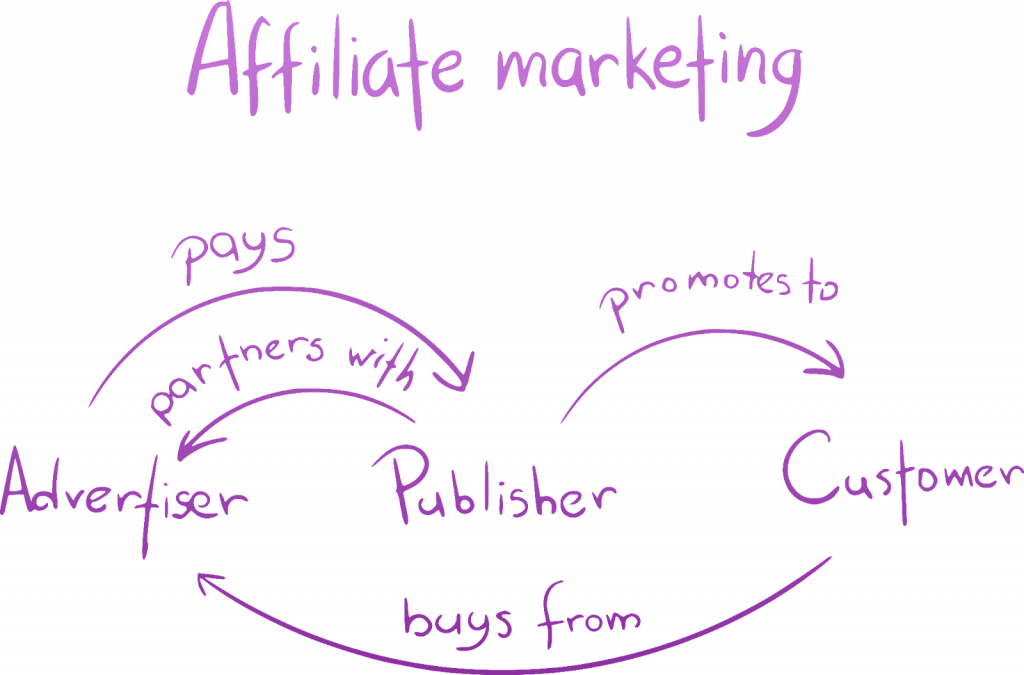 Affiliate marketing implies earning a reward/remuneration/commission for the online advertising of another company's product or service. Therefore, to make this system work, the entire model requires the participation of three different parties:
Vendors, or advertisers
Affiliates, or publishers
Customers
Let's sort out how this complex system operates and how it leads to affiliate marketing success.
Vendors
The vendor (can actually be a single seller or a large organization) is the product owner that needs their goods/services to be sold.
It's interesting! The seller could be anyone: a starting merchant, a large brand, or even a software platform that leverages affiliates to promote their app.
Affiliates, or publishers
Affiliates are those who promote the vendor's product and try to convince potential customers to buy it. If the consumer ends up buying the product, the affiliate receives a particular compensation for that. So, it's where affiliate marketing happens.
It's interesting! In general, an affiliate can promote one or multiple products simultaneously. However, most of the time, affiliates work in industries that are the same or closely related to the company whose products they're promoting.
Consumers
When consumers purchase a particular product, a seller and an affiliate get the earnings, and, frankly speaking, the affiliate's share of the profit is already included in the end price. The consumer, in turn, completes the purchase process and receives the product, as usual, typically unaware of the affiliate marketing system they were a part of.
It's interesting! Indeed, there are numerous cases when affiliates/bloggers/influencers are open with their followers and never disguise the fact they receive a commission for their promotion. Open relationships are believed to build more trust between customers and influencers.
What are affiliate networks?


When affiliates and vendors need to find each other, they use an affiliate marketing network. Networks act as affiliate providers, managing partnerships and providing all related support.
The networks also track, report, and organize affiliate payments. When an affiliate registers for an affiliate network, they usually get access to all the affiliate companies controlled by the network.
There are also more niche networks that focus on specialized affiliate tools and expertise and bring together brands from a single niche. Usually, they are a good fit for bloggers or content makers with traffic interested in a particular area.
How to pay affiliates?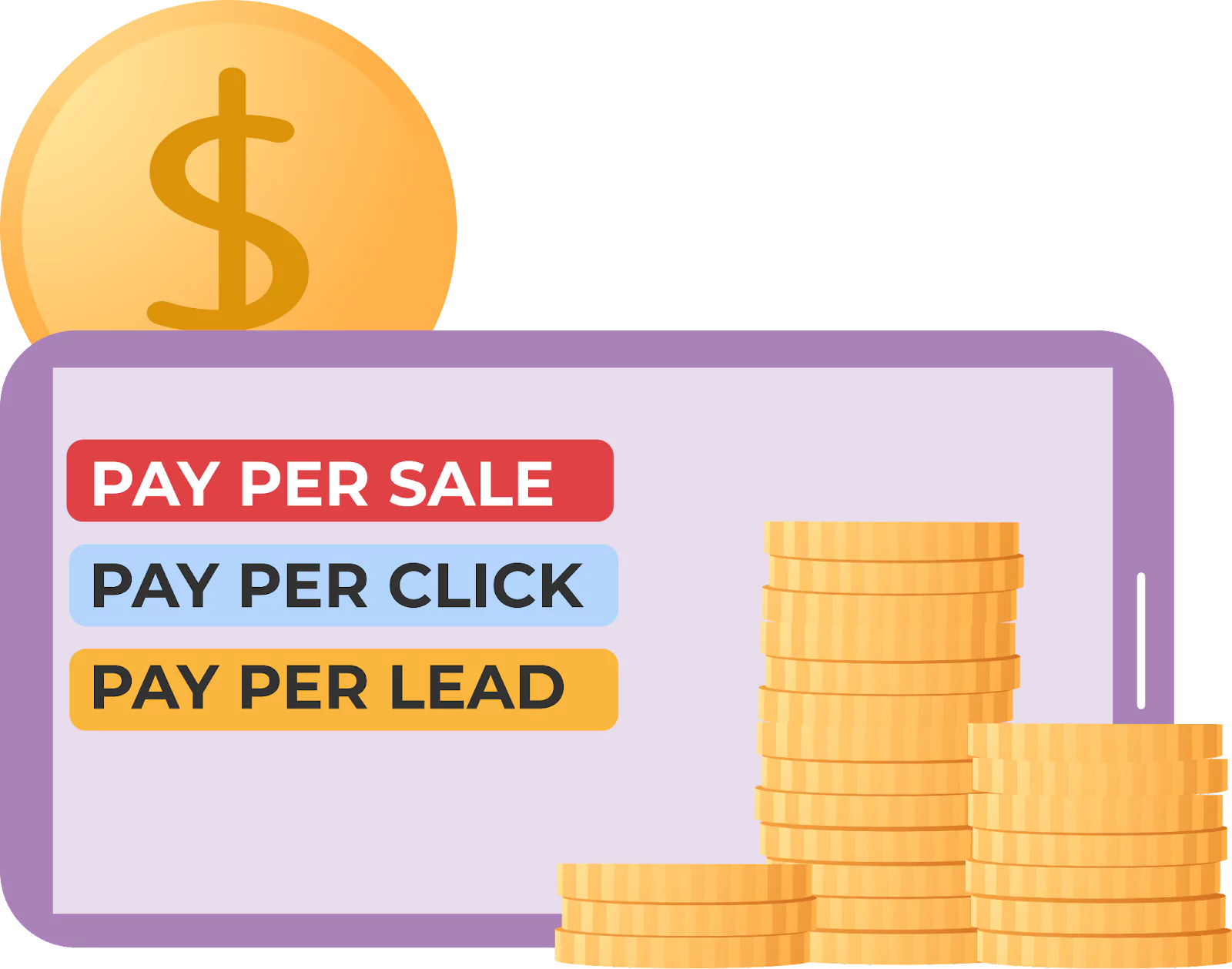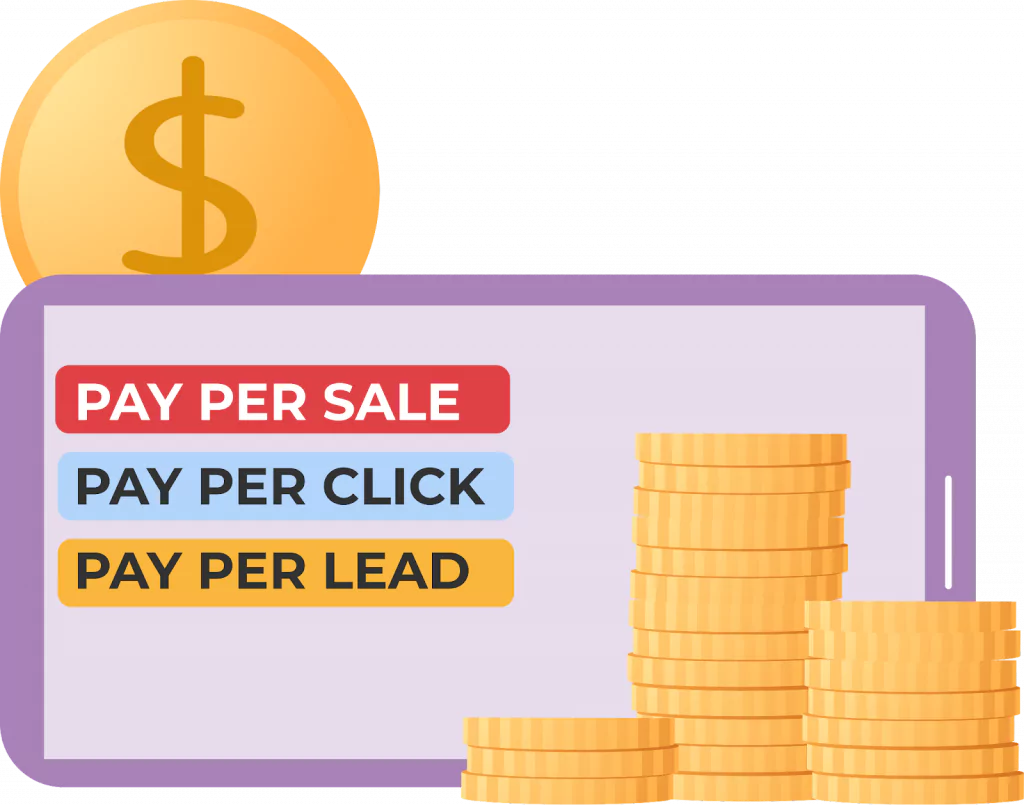 All affiliates are paid for particular results. Below there are three types of performance-based models standard in affiliate marketing:
Pay–Per–Click (PPC): PPC is one of the most straightforward pricing models. It occurs when a user clicks on ads and is redirected to the marketer's website or landing page.
Pay–Per–Lead (PPL): This model pays when a user provides personal details by completing a particular form. Typical personal information includes name, email, and/or phone number.
Pay–Per–Sale (PPS): This model implies companies pay a percentage of all qualified sales. The company and its affiliate agree upon the percentage.
Indeed, affiliate marketers can get paid in many more ways, including credit commission and discount commission.
Commission payouts usually take place on a monthly basis. But this may vary depending on the terms and conditions of the affiliate program.
Strengths and weaknesses of affiliate marketing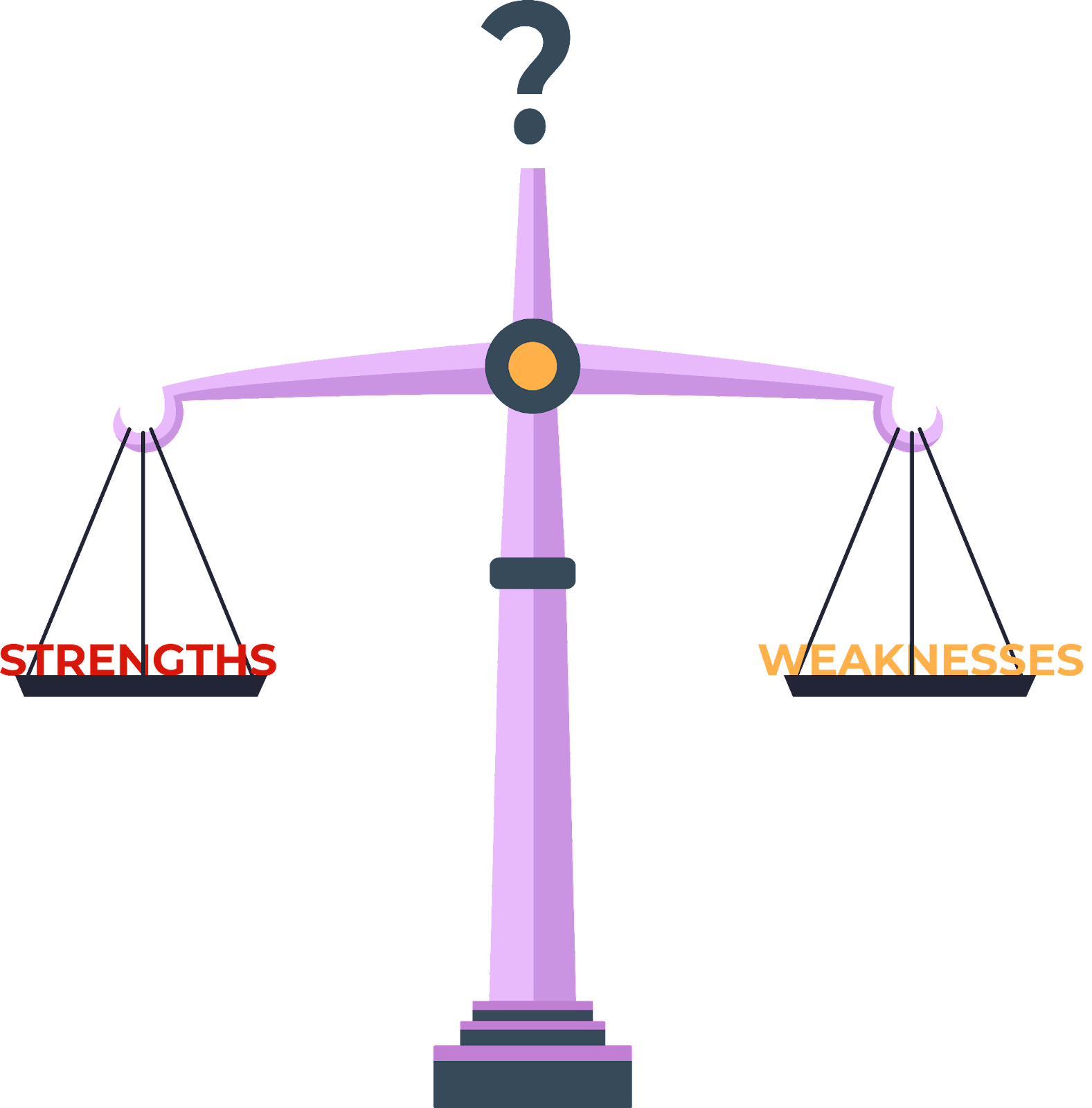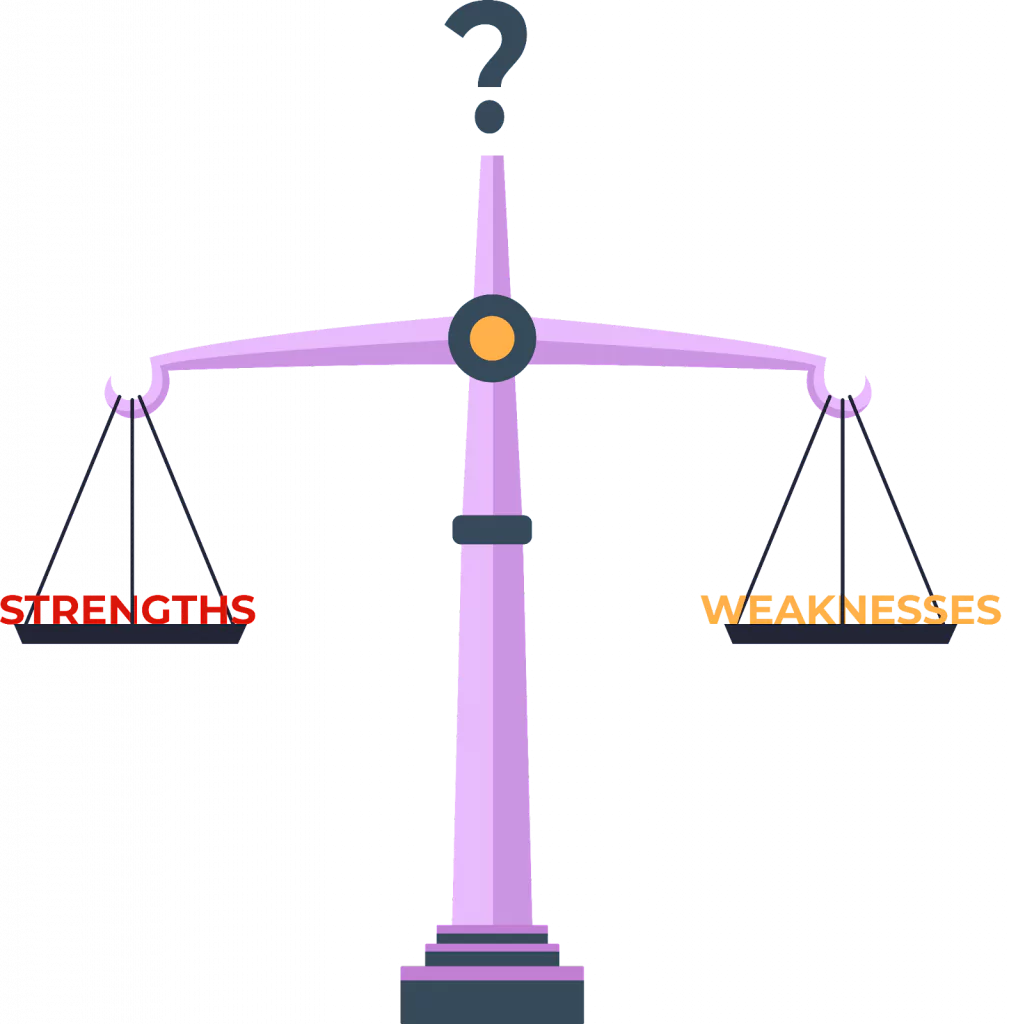 Affiliate marketing can drive substantial gains both for the advertiser and the affiliate marketer.
At the same time, it might also be tough since all the challenges are on you and the strategy you choose to follow. So, to be honest and equitable, let's consider all affiliate marketing pros and cons.
+ No specific skills needed
The best thing about affiliate marketing is that it doesn't require specific marketing expertise to get on board, and you can learn along the way, experimenting with various tactics.
Apply any of your marketing methods gained before and test what achieves better outcomes. Then improve it and reproduce the successful routine to multiply success.
+ Little to no investments required
Another great thing is that affiliate marketing is pretty easy to join since there are no insuperable barriers to overstep. It's just a matter of your decision.
Needless to say that most starting vendors can't finance high-cost advertising to reach out to the masses. Affiliate marketing, in turn, allows calculating expenses and staying within a budget allocated for marketing needs.
+ The freedom of choice
The flexibility of creating your working environment is also a strong incentive. Affiliate marketing embraces consumers all around the world, and you can get access to a global customer base.
In other words, the opportunities are enormous, especially if you put on the scale the time and effort that goes into creating them.
– Following multiple guidelines
When you work with various brands, especially big names, you are required to strictly follow the terms and conditions set by that company. Violating these rules may lead not only to partnership termination but also to reputation loss.
If you choose to work with an affiliate program, make sure you promote the products following all guidelines and recommendations.
– Inequality of affiliate programs
Some affiliate marketing programs pay you for simple results, such as a view or a click, while others are interested in more significant actions – purchases or leads. In this regard, it's a challenge you have to face to always remain flexible and hit any target.
– No own customer base
Another bitter truth is that customers are not actually yours. Of course, it is you who convince them to buy from the vendor and repeat the purchase, but each time you apply your methods to induce customers to complete a deal, you interact with new audiences.
That's the nature of affiliate business.
How to become an affiliate marketer?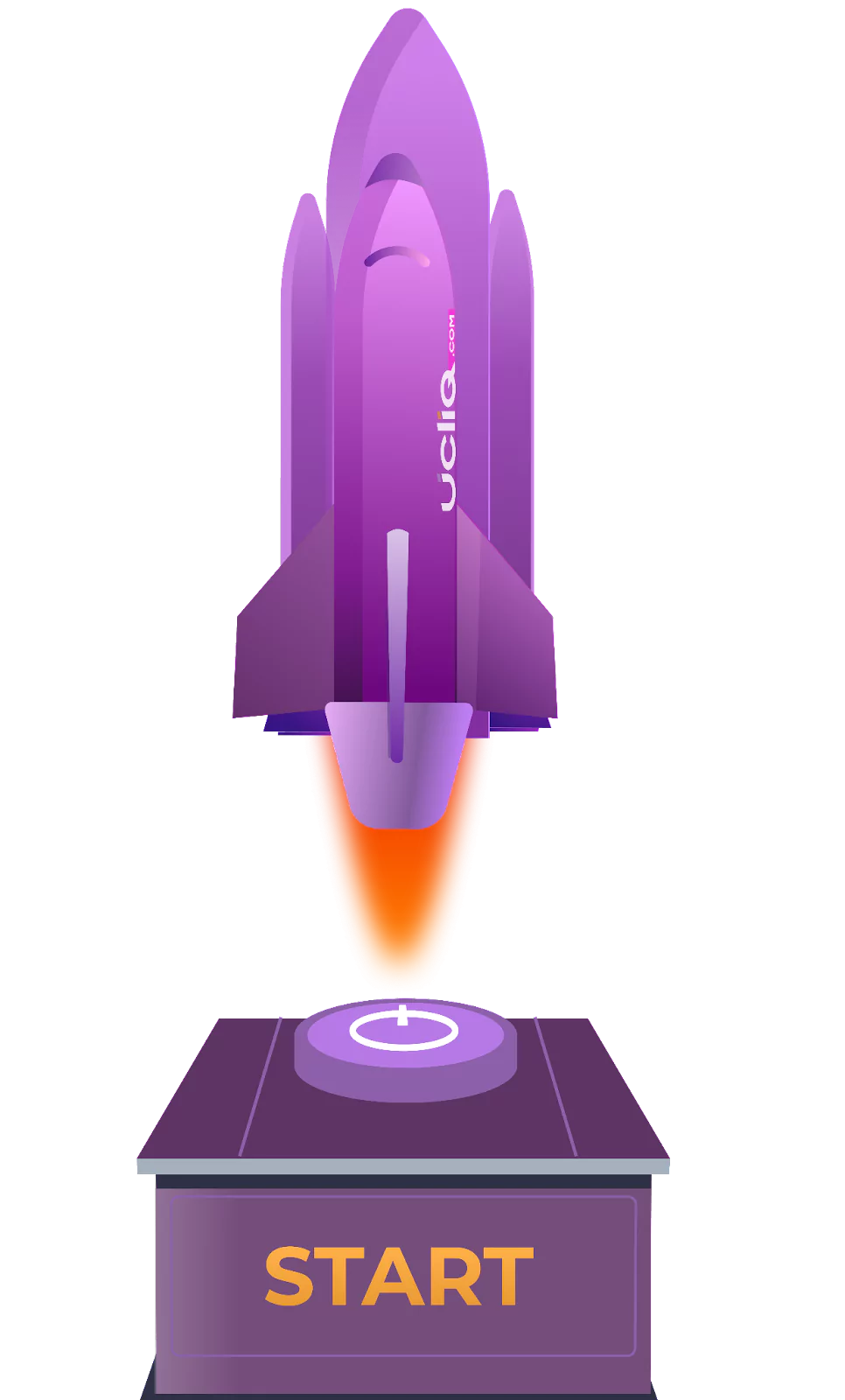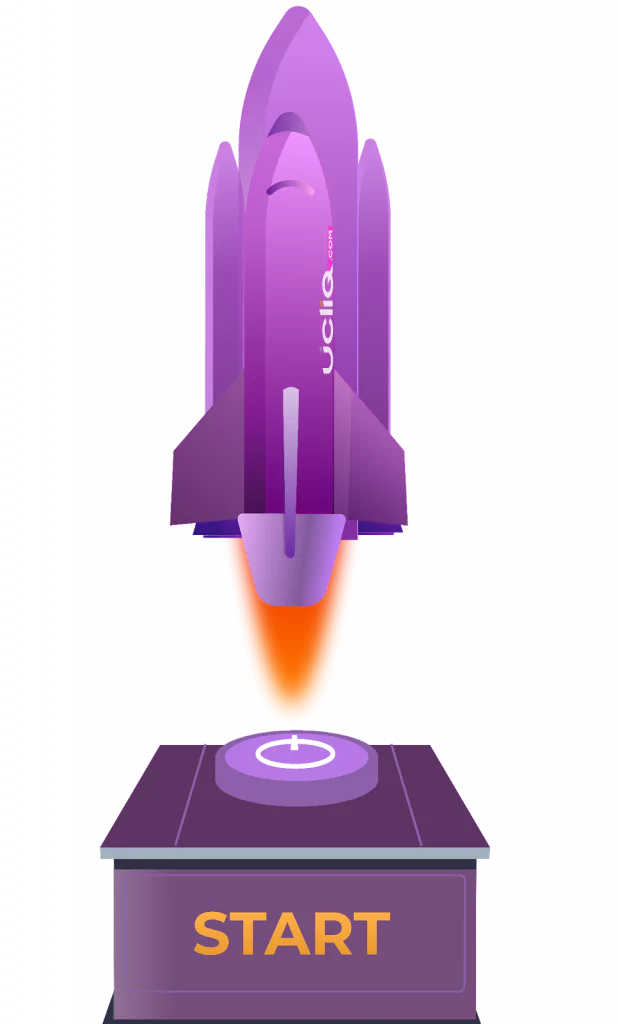 If you've rationally considered all the pros and cons of becoming an affiliate marketer, do not waste your time starting. To begin with, choose a specific category that you are well versed or interested in.
Pro Tip! A specific niche can help you draw more devoted consumers.
Research the market, look through affiliate programs, and opt for one or more that fit your requirements, including commission rate, terms & conditions, and payout methods.
Don't forget about the platform to help you promote products or services and track your progress. Finally, take your time to create engaging yet valuable content around each offer and do your best to boost traffic to your site.
Final thoughts
Starting an online business is getting more accessible. But maintaining and making the most of it can become extremely challenging.
Make sure you consider all the pros and cons regarding it, including all minor peculiarities. Think big but start small. Once you obtain some returns, go on, test, and expand your strategy, and soon you can reap the benefits of affiliate marketing.
Still have any questions? We know everything about affiliate marketing and can support you on each step of your way to success. Feel free to contact us anytime, we will be happy to establish a long-term partnership.